2017.03/20(Mon)

Yesss!!! We are going to Japan!
First time as a family of 3! Challenge accepted!!



So the first thing is to... SHOP FOR WINTER CLOTHES!
We are going on the 1st week of april for sakura, so its not exactly winter but!
For the baby, warmer is better then cold so shop yui shoppppp!
And me being me, it has to be taobao! Hehe! I am pleased with my buy!
Spent $200 inlcusive of shipping for a total of 21 baby items for the cold~
5 tops, 4 pants, 3 jumpsuits, 1 fur coat, 5 sock, 1 uggs, legging & beanie!



Also got a light weight bone looking stroller for convenience!
I dont really think we could enjoy if we are gonna babywear him thru-out~
And I strongly believe we are still responsible parents even if we dont!
So I guess a stroller could really save our holiday, let everyone stay sane!!
Guess what, 2 mac spicy meal upsized is even more expensive than it!!
Wahahahahaha!! Self proclaimed Taobao Queen here!
Wait till I do a post on how many stuffs in my new home came from taobao lol!

---

Ok, baby = settled

---



For me, I am bringing old clothes.
But I did spent $20 having a new pair of shoe and new coat in that photo!
Totally love the colour! And its knitted so it would fit spring weather just nice!



Baby's uggs and my new shoe!!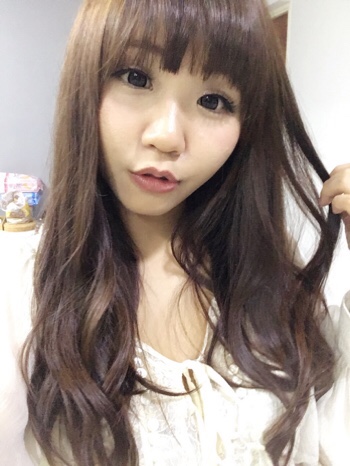 I got my hair dyed for the trip!!! Ashy tone without bleaching!
Want to look decently pretty even thou fat now mother of a baby :(
So, I guess the $144 on hair is well spent cause I feeeeeel good!!!



Hair done at Bump Hair Design River Valley by Manager Stylist Sone san.
He is a very friendly and warm young Japanese imo! And a little humorous!
I love the whole ambience, service and of course the end colour of my hair!!



Colour under sunlight!

---

Okaysss, me = settled!

---



Now, le hubs manages himself~

(he so picky I cannot help him plan!)


So, I would start planning TO BRING LIST! It's one of the most fufilling part!
Before each trip, I would always mentally picture what I need to bring and note it.
This time round, I had it down over a couple of days when the baby naps~
And yesterday, I found some really good chance

(having a baby at home, everything now is about the right timing! zzZ)


I had my list packed into luggages! Hehe!! We have a 32inch & 24inch~
Hubs and I each a backpack, thou mine is totally just mummy bag *cries*
Sounds like alot of space? But there's just so much to bring now with a kid!!
Diapers, wet wipes, meds, toiletries, oral care, thermal flask milk powder, snacks......
And the list goes on and on... oh gosh, how did people manage *sweats*



But then, anyways, we have to make it so... I did quite some homework!
How to pack, what to pack so as to keep everyone sane from holiday mess!
Hehe, bought some travel organising pouches, from taobao too!!
And that was a very wise decision to make, just look at my neat luggage!
I also tried to konmari after seeing how Cheesie managed so well!
She definitely is a mother I would look up to! Like a superwoman!!
Now, I am pleased with my packing!



This is how my Note list in my iphone looks like now.
I guess we're just left with Itinerary which I am 3/4 done!!
A lineup of our trip:

1. Two Nights at Hakone
2. Self drive to Lake Ashi
3. Self drive to Fuji Safari Park
4. Sakura photoshoot
5. Disney! with baby
6. Meet up with a dear friend

Totally cant wait!! Getting excited!
But it's 12am now so excuse me, I shall sleep! Count down: 11 more dayssss!

Bye!

スポンサーサイト