2015.05/01(Fri)

Finally, this day has come! Its a mixed feeling I have~
Especially being planner, the toughest part is constant worrying~
Constant fear of unhappy colleagues ranting about the trip.
We are going to Chiang Mai Thailand! It's doesn't sound fun~
But then, it's freeee! Somewhere I wouldn't choose to spend my money
And my precious annual leave on, so I kind if anticipate the trip alot~



Me and my partner in crime (LOL) Anjoe~
We are like a pair of chopstick at work...
everyone knows we cannot be separated!



Sunflower garden before flying off!



My new pastel shoe thats gonna walk me through the trip~



First stop at Chiang Mai, is lunch in garden hotel!



The place is indeed pretty~ But the food...



Nice decorations~



With the colleagues~ Huibin & Lily...



Heading to the Wat Prathat Doi Suthep temple
Going via the little vans with opposite seatings...



It's a special experience I would say... in 38deg afternoon~



Here we are! After 30mins of ride.
Going up uneven little roads and way high up!



Shiny shiny bling bling... LOL!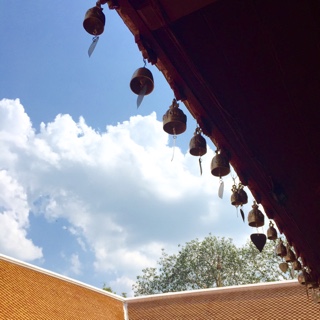 Chiang Mai is a very slow paced place I think.



A group photo at the famouse photo spot!



And taken with a selfie stick in the tram that goes up!
The temple is high up in a mountain thats why.



The little town at the foot of temple...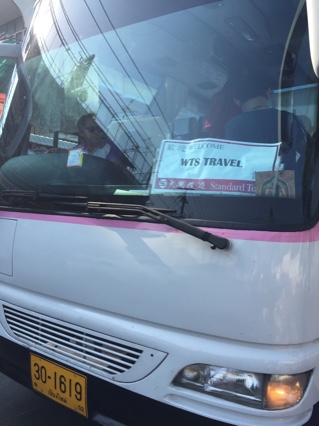 Boarding back to our big bus!



They brought us to their Fruits market before heading to hotel.
And the bosses bought everyone coconut juice!!!
The durian there is like damn cheap! SGD$2 one durian!



First thing upon checking in... find a space for her!



Had a shower and all ready to head out for dinner!



My manmaru megane! $3 from taobao! Hehe!



This is like a palace place that serves traditional royal dinner~



Dancers to welcome tour groups.



Lemongrass welcome drink!



Another group photo before dinner~



Quite a nice place!



Pretty thailand girls doing their traditional skills.
Also there for people to take photos with them...



SAWADEEKA! :p



Our eating hall... that's a center stage.



Khantoke Dinner!The Royal Dinner, awesome fried pig skin!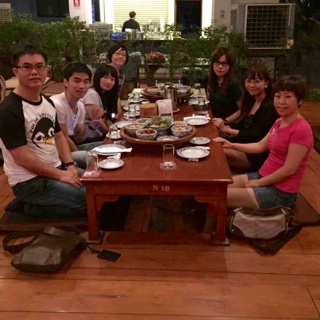 And the long day finally ended after dinner...
We managed to bargain for shawls!! From 120bhat to 80bhat! Haha~
Like almost everyone got one!!! Even guys for their wives!



I showed le husband my shellie may on the hotel bed photo~
And he returned me a duffy on our bed!! So cute!!

The first day was super tiring cause it started from 7am at Changi Airport!
More tiring days are gonna come! XD

スポンサーサイト