2015.10/02(Fri)
Day7, 28/11/2014, Friday, Odaiba



LOTD for the Odaiba day! Twin braids!!



Train selfie!

First we had our lunch at Akibahara after a quick walk around...
Curry rice! It's our first time having curry rice in Japan~



It's my second time to Odaiba, my first was for a junior con! *shoon sama*
And upon reaching we randomly walk the shopping malls~



And I dont even know which is which mall now~ haha



But the malls all have interesting little themed area~ it was interesting to past time!



Had some Takoyaki cause we're hungry! But it wasn't fantastic~
I miss the Takoyaki we had in Osaka! :(



They had this area all selling Takoyaki~



Entered this old school snacks and toys shop!
Like a big old mama shop!! And I picked some sweets!



Sweet tooth!

When dinner time comes, the craving for yakiniku sets in!
And we thought we were lucky to find this Yakiniku place in one of the mall~
But we were wrong! It was the worse Yakiniku we ever had in Japan!
Not to mention, its also our most expensive Yakiniku too~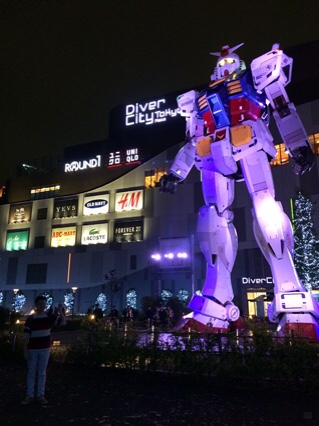 Lol, most young tourist will take a photo of this...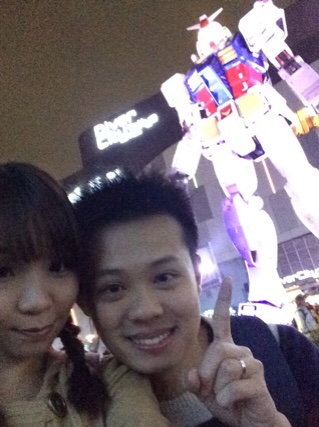 And with this... Haha!



We then took a stroll to the Ooedo Onsen Monogatari~
It's quite some walk but it's a good season to walk in so it's pretty nice!



The pretty Onsen Theme Park interior~



After entrance, taking off shoes we get to choose the yukata we want!



Us in our chosen yukata!



It has both the full body onsen and an open ashiyuu (foot onsen).
Also food selling stores, game stores and souvenir stores inside too~



As usual, no photography in the full body onsen so there's only these~



Ashiyuu in the mid autum!

Had my favourite ramune after the onsen!



I love popping it

The dining area around~



Another selfie before we leave...



Back to Tokyo to satisfy our Yakiniku craving at Gyukaku!
I love love the gyukaku salad but it's no longer available now :(
They do have a similar version of this salad but it taste different already!



To end our day...
After getting home, we saw this notebook hanging at our door~
It's our landlord Kaori's checkout notebook, she wants us to leave a message!
And so we did! I am thankful we booked her room because it's awesome!


スポンサーサイト