2014.10/24(Fri)
♡*゚+.。:;+.:;。+゚*♡*゚+.。:;+.:;。+゚*♡*゚+.。:;+.:;。+゚*♡*゚+.。:;+.:;。+゚*♡

>>22/02/2014, Friday, Harajuku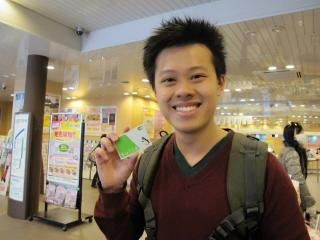 The 8th day into my honeymoon, we are back in Tokyo!
First thing first, buy ourselves a SUICA! *Japan's Ez-link card*



First day in Tokyo: HARAJUKU the whole day!!!!
We headed to Meiji Shrine, by this time, le husband is bored of shrines already!
There were just too many of it in Kyoto! Hahaha~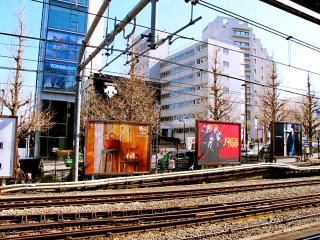 Not been there for exactly FOUR long years!!!!!!!!!!! *喜极而泣*
I just cannot resist planning Harajuku in front of any other plans!
TAKESHITA DORI IS PRACTICALLY HEAVEN FOR A GIRL!!!!


And also why this post is so short and picture-less :p
I have spent a good and crazy 30,000yen (SGD$360) in 3 hours!!!!
Just in a drugstore alone! *spazzes incoherently*
Japan's drugstore is nothing like Watsons or Gurdian we have here...
It has practically & literally EVERYTHING a girl needs!!
I swept lashes, cosmetics, mask, collagen powder, eyedrops etc etc!!

Then, I spent another short hour speed shopping in Harajuku!
Speeding because le husband is going to turn into a statue at takeshita dori~
He completed one round of Harajuku and Omotesando while I was at it!
And my loots? *ehem* It adds up to a luggage full ;p



While I was shopping away, le husband walked around...
And took pictures of what he found interesting~



And of course, we had the HANAMARU UDON! Its my favourite!!!



It has been my favourite ever since my first trip there!
Became a custom for me to eat at least once whenever I am in Tokyo ;)
You know how TAMOYA UDON in Liang Court has the same concept?
But I think its still fail as comparison, I cannot express its awesomeness!
*le husband agrees*



Aftet lunch, I went speed shopping once again~
And when I am done, it was evening already...
Has some crepes before we head off!



BANANA CHOCO! Classic flavor~



久しぶりだわ~~~~!!! Yumms~



Took purikura again! Like spam only! Hahaha!
That is the only time where le husband takes with no complains!! *smugs*



Byebye Harajuku!!! That ended my 8th honeymoon day~


>♡*゚+.。:;+.:;。+゚*♡*゚+.。:;+.:;。+゚*♡*゚+.。:;+.:;。+゚*♡*゚+.。:;+.:;。+゚*♡



スポンサーサイト