2014.09/15(Mon)
*゚+.。:;+.:;。+゚*♡*゚+.。:;+.:;。+゚*♡*゚+.。:;+.:;。+゚*♡*゚+.。:;+.:;。+゚*♡


>>19/02/2014, Tuesday, Kyoto Day 2



OOTD~
I had my 1000yen navy coat on! With the new ankle fur boots~
Black ribbon, my 4 year old ZARA sweater inside and a black mini skirt!
I always thought girls who wear mini skirt in winter are crazy~ look who's crazy! ;p



First thing we did, we walked the higashiyama street, it was quiet in the day!
There were more people in the night thou, but still...
it is kind of not for young people, in my opinion~
It is nevertheless a nice place to see once in your lifetime.
Its the traditional street of Japan!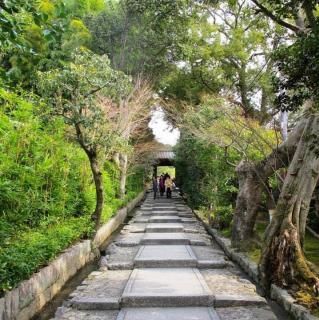 Some nice places to see along the way...



And there were trishaws everywhere!
They will ride the tourist around the places of interest in Gion~
Acting as a tour guide too, explaining the cultures along the way.
Of course, nothing comes free, but we didn't consider so we didn't ask.
I am pretty sure that is a good way of getting around for local tourist!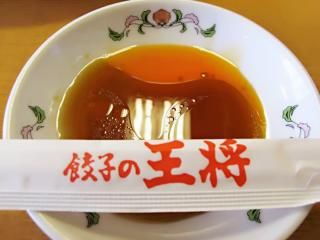 Right after getting out to the main street, we found lunch!
We love Ohsho! That was where our story starts *beams*
Anyway, this ohsho was located conveniently just beside Yasuka Shrine.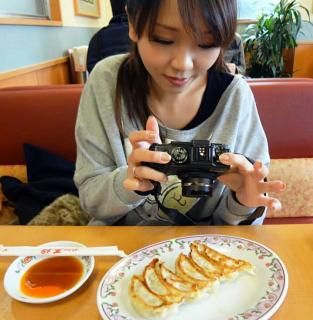 My share of gyoza! *gobbles*
I just love places like ohsho, so homey and cheap! It was a freaking 1400yen!
For 6pcs of gyoza, one bowl of noodle & chahan plus a plate of tori karaage!
Approximately SGD$18!!



Randomly, again, I realize I like taking photos of train tickets! ;p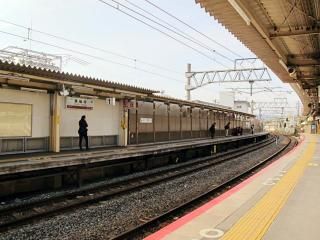 We headed off to Fushimi Inari Shrine after lunch as planned.
The famous place for Senbon Torii~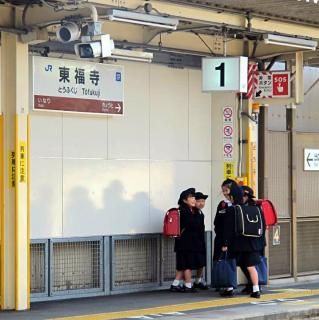 On our way there, I saw these kids at the opposite platform~
Laughing care-freely! Nice mood-lifting sight :)



Transportation in Japan is just so convenient~
The shrine is just right outside of the JR Inari Station...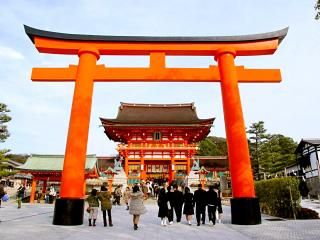 Just like dramas! Wahaha!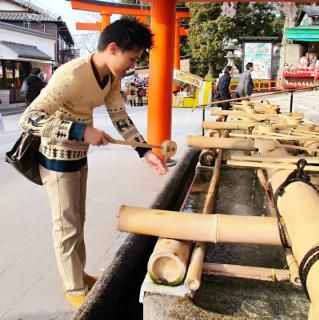 Here, we arrived at the Temizuya (place to cleanse)
It is considered a indispensable ritual to purify oneself before entering...
And that includes rinsing your mouth and your fingers removing evil!
But! It has been obvious that many Japanese themselves do not do so :(



二人の影を♥︎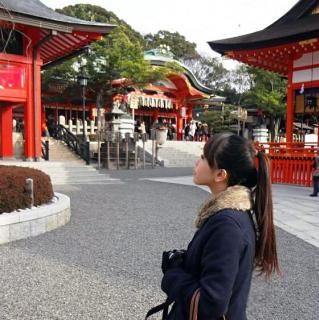 One of the best part going on a trip with your loved ones is this...
Seeing yourself in his eyes! Haha, not exactly, he was forced to (at first)
Take pictures with the compact digital camera of what he likes seeing~
But when we got home and sort out photos, I realized I was in half of them!

Sometimes I say he is the least romantic guy I ever know...
Yet he surprises me with little things as we grow~ ♥︎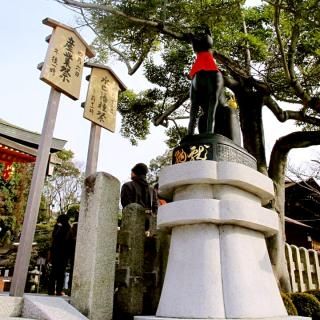 Walking around in the Shrine~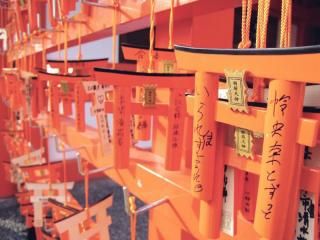 Torii Ema~ We skipped writing one...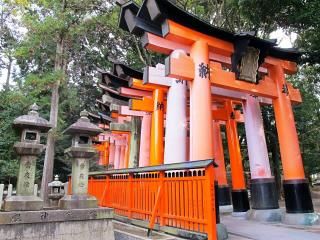 There we are, the start of the Senbon Torii Gates!



As the name suggests, you may think there are 1000 block of them...
But no, there are over 20,000 of them along this path way up!
It got too cold to continue going up! We gave up after these mini torii...
And these are the exact torii that appeared in the Memoirs of a Geisha~
Where little sayuri ran and ran and ran... Lol~



Stalls inside the shrine~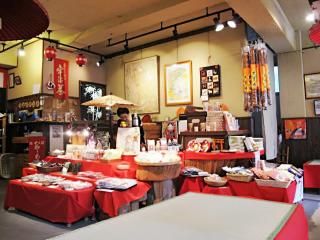 Having snowed the day before, it was really cold!
We happen to passby this little shop that sells traditional snacks~
And having the weather, selling some hot porridge, hot tea & coffee too!



We both had hot coffee~


*and missed our kopi siew dai in singapore so badly!*





They have these heaters that can also boil water placed at every corner~
Keeping their customers warm at their tatami seats...
There were no tables only tatami seats by the wall and at the center of shop!



View from the inside of shop~



And just round the corner of the snack house...
There is this railroad crossing!!!!! Like in a drama!!!! *spazzes*
I adore j-dramas and I have always wanted to see these!
I did in Tokyo 7 years ago, but it was at night in a very small town~
It felt so different, this looks so real and dreamy!! *smiles sheepily*



Leaving the Fushimi Inari Shrine...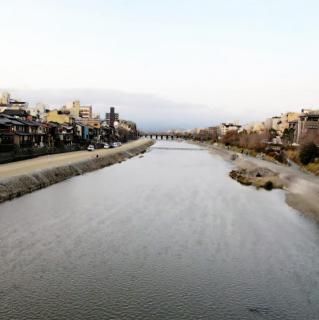 We alighted at metro line Shijo station (our ryokan is at Gion-Shijo)
And tried to walk back... Luckily we did~



We walked past this place at the shijo dori filled with shops...



We got curious at the long queue there! So we checked out the shop~
You know lah, being Singaporeans, queue does have this natural pull~ haa!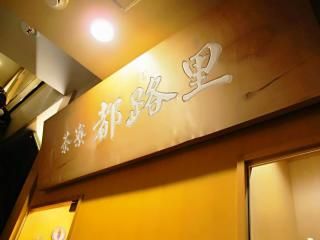 [Saryo TSUJIRI] which I believe to be a tea house~
Shijo-dori shop is their honten (main shop) they have one in tokyo too~
They serve all kinds of maccha products you can ever think of!
Even Maccha Udon! In hot soup! Goodness, so exotic!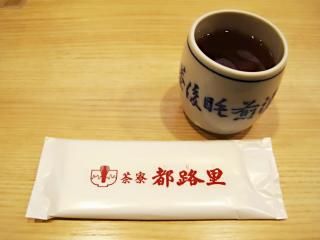 After braving the chilling wind for more then 30mins~
We got ourselves a seat at the eating area upstairs, level 2

The maccha they use are from Uji, which is the famous place for
Good quality maccha! Also one of the oldest place for producing tea leaf~
Uji is a small town located in between Kyoto & Nara anyway...
So you get all the food Uji macchas in kyoto too!

Just an info: Uji Maccha is not a breed of maccha like most Singaporean think.
They are called that because it is produced in the town, Uji (Kyoto, Japan)
And there is Uji Hojicha too, the hojicha leaves harvested in Uji~



I had a osusume Zenzai set that includes a super tasty seaweed!
And a cup of real maccha! That goes so well with the Zenzai & seaweed~
To be very honest, it felt normal, it does taste good! Dont get me wrong~
But maybe the Japanese cuisine standard in Singapore is growing...
So much so that we could almost (Almost, ya) taste Japan here~



After the desserts, we went down to their shop...
And bought my bosses some tea leaves! They love tea~
It wasnt exactly cheap, one box cost 1000yen (SGD$12.50)
And there is only 6 teabags in it, nevertheless, IT IS SO WORTH!!!!!

I bought myself a box of sencha greentea~
There is almost no awkward aftertaste when you drink them...
Aroma max and taste a little salty~ I like♥︎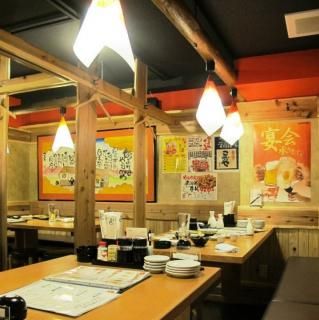 So when we are done with desserts, we headed back to our ryokan~
Not had dinner yet but being cold and hungry, we walked into this Izakaya!
Just right opposite our ryokan~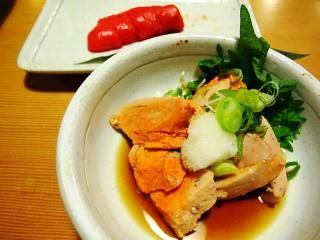 Ordered some cold side dishes right away!
My all-time favourite, Mentaiko! It goes so well with beer *huggles*
And such rarely (eaten cheap) Ankimo Ponzu! Le husband hates this ;p
Ankimo is Monkfish's liver eaten raw with Oroshi Ponzu (grated raddish)



Oh hi! Kampai~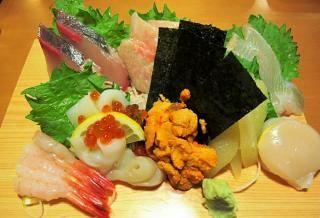 More fooooooooood~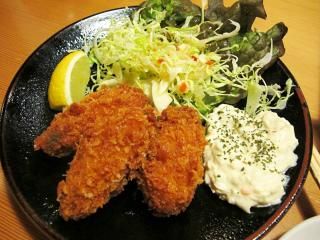 I love, LOVE kaki furai (fried oysters)~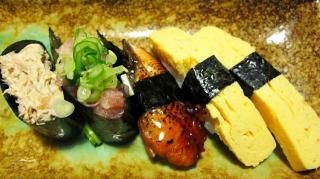 Cheap sushi! *slurps*



Me trying to take a picture of le husband taking a picture of me!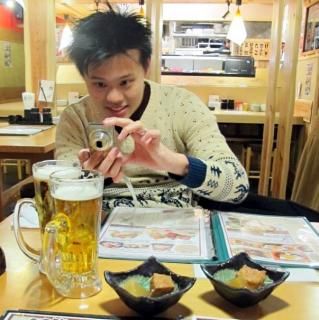 And vice versus~ lol!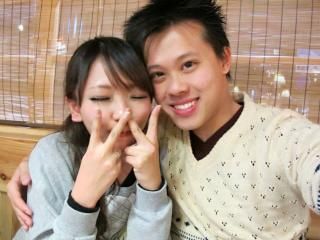 Having a fun time! I really enjoy his companion so so much ♥︎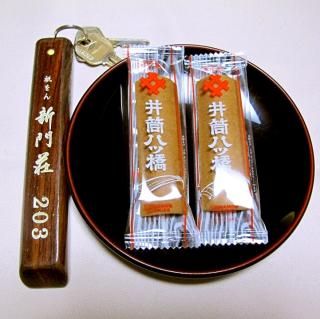 Returning to our warm and comfy rooms with futon well laid~
We saw they put in new snacks beside our tea box!
Hmmm, talk about service, Singapore should look up to Japanese!



My first Kyoto trip has just came to an end~
I do look forward to come again!


*゚+.。:;+.:;。+゚*♡*゚+.。:;+.:;。+゚*♡*゚+.。:;+.:;。+゚*♡*゚+.。:;+.:;。+゚*♡


スポンサーサイト