2014.09/08(Mon)
*゚+.。:;+.:;。+゚*♡*゚+.。:;+.:;。+゚*♡*゚+.。:;+.:;。+゚*♡*゚+.。:;+.:;。+゚*♡


>>18/02/2014, Tuesday, Kyoto Day 1



Dragging our luggages, we had two 31" ones by the way~ hehe!
We left Osaka after checking out at Remm Hotel...
Headed straight to kyoto via the Shinkansen, took us 30mins~
And we had to change another line to get to the famous Gion!
We also had breakie on it! Menu's Takoyaki & Gyozas! ;)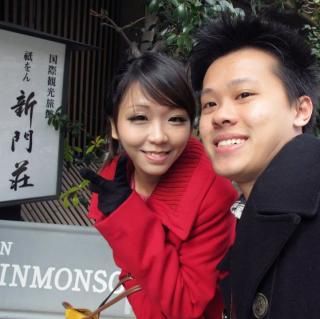 We arrived at Gion-Shijo station about 15mins later...
And started to walk in search of our ryokan, walk again! Hahaha~
There were lots of walking to do in Japan! And while we walked, it snowed!
Just very lightly and briefly thou, it was awesome & meaningful for us :)

It wasn't an easy search, the ryokan on map looks easier to locate~
We asked for help from a nurse from a clinic nearby and she is so nice!!
With her kind and really generous help (in the snow too) we found it!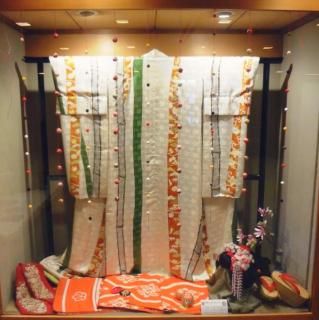 Our ryokan [GION SHINMONSO] was the cheaper choice around Gion.
Why do I insisted to live inside Gion? Well, there's said to be Geishas!
But we only got to catch a glimpse of one maiko sending her client off~ lol~
Neverthless, it was all worth living there! Actually anywhere in japan :(

We arrived at 11am and the check in is only allowed at 4pm (typical of ryokans)
Left our luggages at the counter where they will move into our rooms later~
I just love ryokans! All the etiquettes of kimono wearing staffs!!! *hearts*



So, having nothing to do except for looking for lunch~
We explore Gion! There is this beautiful Shirakawa river right behind the ryokan!
Photos sometimes really doesnt do the beauty justice! :(



Kyoto, is a place of traditions... Beautiful traditional Japan~



And a nice little shrine in the middle of the road~



Pretty edo-era buildings whole of the street!



Oh, hello! Its a quiet morning anyway~
We were the only few couple of people walking around...
Which is good! No crowds! But freezing cold! Haha~



Camellia Japonica blooming on the streets!
-camellia are often seen on yukata!-



Old willow tree~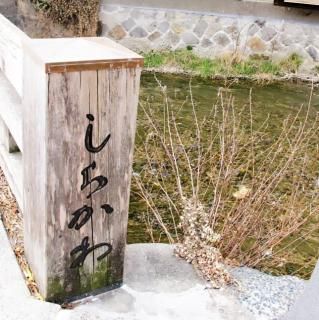 SHIRAKAWA~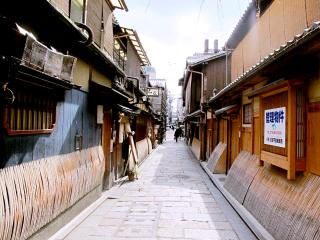 I wished I was in a kimono and had a picture with this as background~



As we walked, we came to a stop at this Teppanyaki shop~
Because it already smells good from the outside!! So we went in~



It was a cosy little homey shop with two local obasan running it...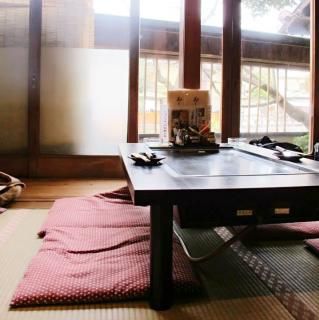 The exact place I will love to drink some hot maccha and chill in the winter~



While we were drinking hot ocha, our feet with socks on were still freezing!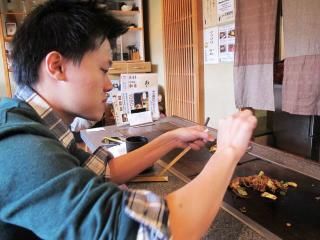 We ordered some okonomiyaki that's supposed to be self-made~
It was half cooked in the kitchen and then brought onto the teppan (metal)
For us to continue cooking and also keeps the food warm!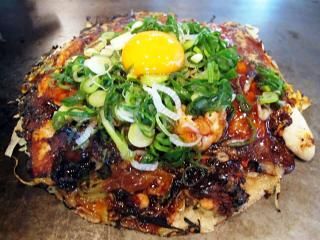 And we had this enormous osusume okonomiyaki (chef's recommendation)
It has all ingredients in it! Beef, pork, prawn, veggie, egg~
It was so so so good!! *spazzes* We ordered yakisoba too...

Thou its only 3 items, its very filling for that amount of flour! Haha~
It cost us only approximately 2,000yen (SGD$25), which is kind of reasonable~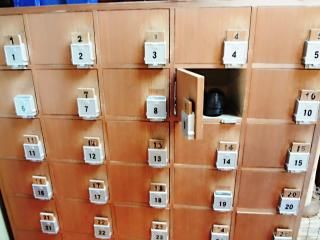 While wearing our shoes, ready to leave...
Le husband is amused by the traditionally working shoe locker!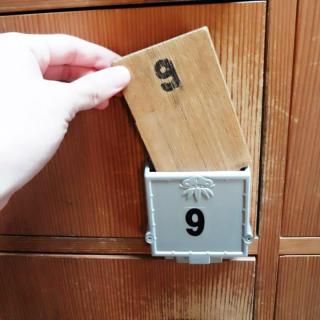 You unlock it by dropping the wooden piece down.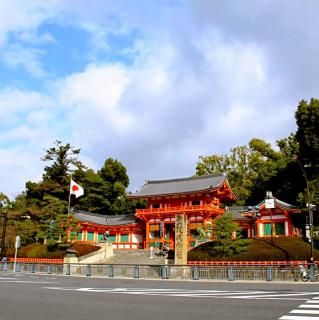 After lunch, we walked our way to the Yasaka Shrine...
It was a 10mins walk, good like an exercise!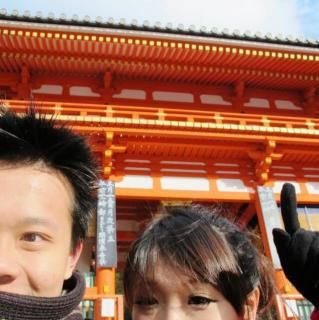 Attempted selfie at the entrance~ haha!



Like most shrine, they have beautiful sceneries~ and trees~ haha!



And then we both took a Omikuji read~
Its like our chinese qian(1) that people get in our chinese temple~



Mine wasn't good, so I had it tied up to avoid bad lucks come true...



Le husband got a good one, he kept it and still has it now~



This shrine has a very pretty lake in the middle of the place~



Le husband likes the quietness and peaceful feeling you get at shrines~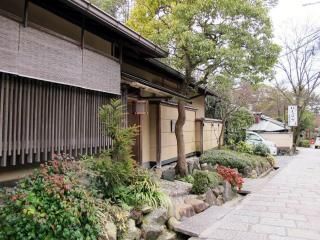 Kyoto is truly beautiful, even just at Gion~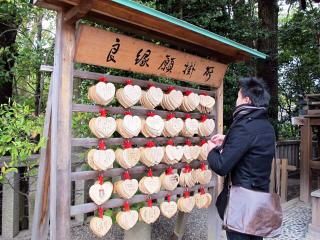 Before we left, we wrote a enma~ we hope it blesses our marriage!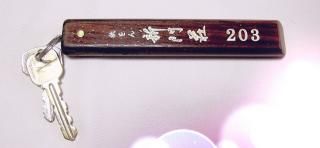 Enough of walking Gion, we went back to the hotel right around 4pm~
Another thing I love about ryokans, their keys!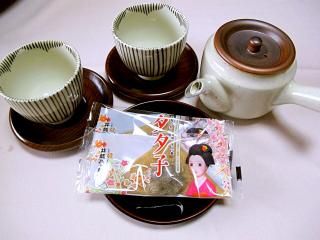 And also the fact that there free endless maccha in the room~ with okashi ♥︎
They change it everyday when they make your beds (futon)~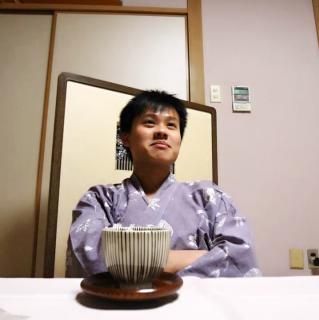 Playing around in the room, le husband acting the Japanese man~



And there is our futon! The staff will come in everyday after dinner...
Just to help you make your futon, and they keep it every morning after breakie!
Oh, ryokans~ if you have never lived in a ryokan before when you visit Japan...
It's almost like you have never been there before!



Dinner came pretty late, the teppan okonomiyaki was extremely filling~
We walked around Ponto cho at night, the street of geisha house!
Found ourselves some Yakitori after countless of tempting food~
Along the stretch, good food is an understatement~ they are lavishly good!



This Yakitori shop, in my honest was not fantastic~ it was only average.
But that's in the rate of Japanese standards~ if you compare to SG...
It's still good ;)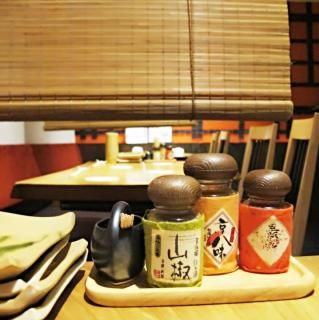 But it's ambience was a 10/10 for sure!
It was romantically dim and quiet, it made a good dating place!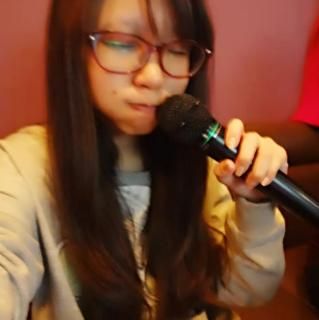 After dinner was a late night karaoke! How can we not do one in Japan~
And so... the fourth day in my favourite island ended again :(
Was counting down my little time left there, I remembered being emo :(


*゚+.。:;+.:;。+゚*♡*゚+.。:;+.:;。+゚*♡*゚+.。:;+.:;。+゚*♡*゚+.。:;+.:;。+゚*♡

スポンサーサイト