2014.09/06(Sat)
*゚+.。:;+.:;。+゚*♡*゚+.。:;+.:;。+゚*♡*゚+.。:;+.:;。+゚*♡*゚+.。:;+.:;。+゚*♡


>>17/02/2014, Monday, Universal Studio Japan
Osaka Day 2



Third day morning, we woke up early for Universal Studio!
LOTD~ I had twintail and my only wore once beanie~
Really has no use of it in Singapore, lol!

*I realized that I take a longer time to do my make-up in Japan then at home
Probably due to the fact that almost all Japanese women make up properly...
Like has everything essential on their faces, I wouldn't skip any routine!
I wouldnt want to look anything less then my best on the streets of Japan~



So... le husband always get prepared faster then I do... haha!
He went down to the shopping street and bought some famous HORAI Gyoza & BAO
Apparently, 551 Horai Gryoza is a chain and you get to see them almost everywhere!
Their gyoza is damn cheap and for the taste and quality, it's extremely worth~
Bao for breakie is the norm, but with gyoza~ haha! Certainly the first!



OOTD! New Navy Coat, Maroon Skater Skirt, Knee-high boots, Beanie!
And I haven been in Japan for so long, I only realized that knee-high is OUT!
The cute little ankled height boots seems to be more preferred in Japanese Fashion~


*yes, I got myself one in the end, hahahaha*





Hey~ Meet my handsome husband, Shawn! hahaha!
Heading out, it took us less then 30mins to reach the USJ train station.
And that is by the normal JR train, it was kind of squeezy thou...
We had thought we're clever by going to these amusement parks on monday~
But then! It happened to be the spring holiday there, people were everywhere!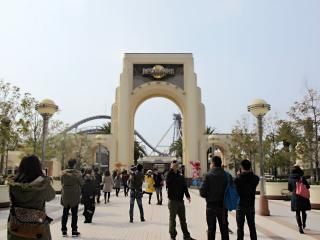 But all thanks to the crowd, it was all very easy to get our way there...
It's basically just following the crowd~ almost everyone on that train goes to USJ!



And so... Here we are!!
Selfie with the must-take-photo-of Universal Studio globe.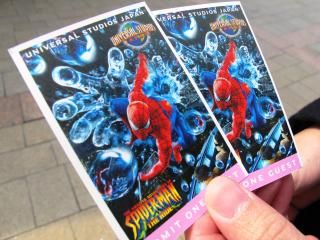 Here's the ticket... Spiderman on cover~
We are 5 months early, if not, I CAN BE IN HARRY POTTER's WORLD!!!
Haha! At least le husband promises me a next trip for it! *beams*



Off we go~ The ticket gantry staffs are so smiley!
I do understand that may not be real, but at the very least they bother...
To put a smile when they put on their uniforms, it's responsibility~


*unlike service staffs in Singapore, i wanna roll my eyes on them*





Park Guide~ To be honest I am more of a Disney person then Universal.
It was undeniably less interesting for me, but still, it's a place that I will like to
go once in my life just because it is a tourist attraction in my favourite country!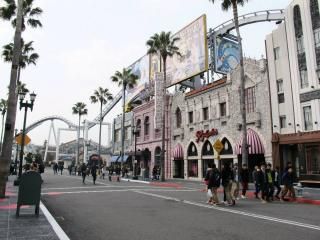 Inside of the theme park...



As compared to USS, USJ has a wider space to work on these....
And is of course, prettier in my honest (maybe biased) opinion~



Inside of the theme park...



Inside of the theme park...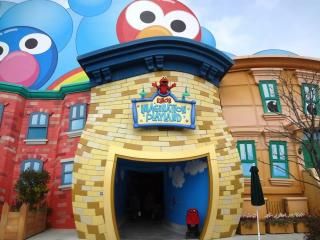 One thing USJ definitely win hands down is the Sesame Street/Snoopy park
It is very family friendly, with parks specially made for children!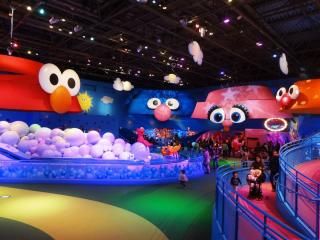 See! Every child's heaven probably looks like this~
In USS, I will not even consider bring my children in before they turn 12?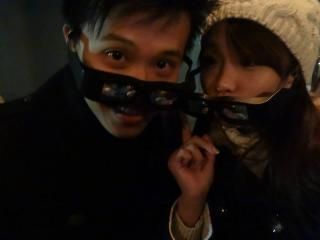 Us with our 3D specs in some attraction...



Selfie again! The legendary toilet selfie! ahaha!



It was a short USJ trip and I got hungry! Hungry me = grumpy me~
So we head out to find food at the Namba Station, Dotonbori~
le husband's first buy at the train ticketing machine! that's where we realized...

The machine is rather clever because if you insert a 5,000yen note (SGD$62.50)
It will not drop 4,800yen of change in coins to you instead....
Its NOTES and COINS!!!!! *amazed* the suaku us nearly went to counter
And ask for small 1,000yen change with our 5,000yen note... Haha!
Luckily we didn't!



The hungry pair of us could not even wait for searching of good food~
We just randomly went into a Yakiniku shop right out of the station...
And to our surprise! This little obscured shop was the best of our trip!



Although the menu was a little more expensive then the usual yakiniku place~
Its still not too bad (as compared to eating yakiniku in Singapore)
We only ordered the most common wagyu (not the high marbling graded ones)
And it already taste heavenly!!!!! Really really really awesome!! *drools*



For such good food, the place was kind of quiet for a monday evening~
Especially they have a great location, just the first turn out of station...
Oh! They have a chinese speaking staff too!



These plus another 2 portions of wagyu and a plate of onions/mix veggie...
Was really all we had ( with okawari gohan thou, lol)
It looks like a light portion but it was very filling! and...
Oh, onions in Japan!! I can eat them all day! So sweet & not tearing you at all!!

Our dinner cost about 4,800yen (SGD$60) in total...
That is so cheap for the kind of quality of food you get!!!!
It was even better then the best we can get in Singapore, which is Gyu Kaku~

So totally worth! :)



We decided to go for a walk at Dotonbori, another famous street in osaka~
Also what we came for, haha! On the way there...
Le husband was amused by the marketing strategies in Japan !
This is a host club building with their faces in banner hanging outside~
Cool sight! Host club in Singapore are all hiding themselves~



And... Tadaaa! The famous Glico man at Namba's Dotonbori!
You see every single tourist taking photos of/with it!



Of course, as kiasu Singaporeans, we asked for help for this too! XD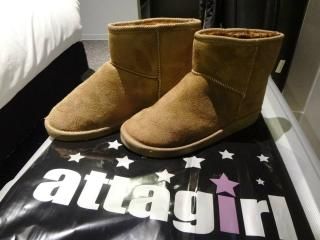 My loot of the day, a pair of 1,000yen (SGD$12.50) ankle boots!!
I went to a few outlet to find my right size & this favourite colour! :)


*゚+.。:;+.:;。+゚*♡*゚+.。:;+.:;。+゚*♡*゚+.。:;+.:;。+゚*♡*゚+.。:;+.:;。+゚*♡

Next up! 19/02/2014 at KYOTO!


スポンサーサイト