2013.03/04(Mon)
[Sponsored Review]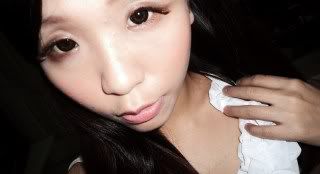 le YUI: trying for mature & lighter make-up~
And so... complexion is crucial in a good natural make-up!
My old friends asked: How do you maintain such young look?

I said: FACIAL MASK!



Thank you Amethystory & EK Media again...
for the generous sponsorship of the Mineral Yogurt Mask!


*thou sponsored, it does not affect the reliability of my reviews*





Amethystory, as the name implies, is a line of products,
That has Amethyst as part of it's ingreditents!

What is Amethyst?
It is a Violet Mineral that has many advantages for health.
Heard that it has many healing propeties for example:
rejuvenating engery, aids cell regeneration etc...



I had received my share of product in a sweet little package~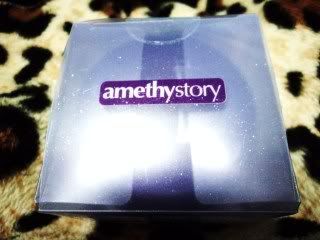 TAAA-DA!! :)



It says on the packaging that you just have to apply it
leave it on for 15 - 30 mins and then rinse off!



Once you open it up, the sweet scent gushes up to you!
Yogurt indeed! haha! Edible for the skin<3

Ingredients of the Mineral Yogurt Mask:

1) Amethyst
-enhances circulation, promote anti-oxidation & cell regeneration.

2) Tranexamic Acid
-For smooth & supple complexion, greatly improves dull skin tone.

3) Hyaluronic Acid
-As we all know, hydrates the skin!! :3

4) Bio-Energy Fluid
-Contains trace mineral elements for a brighter complexion

5) Yogurt
-Works like natural moisturizer, tighten pores & improve skin texture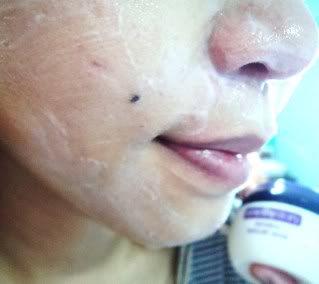 Applying just a thin layer onto my face everyday...
I have been using it for 3 consecutive days<3



And i am loving the smooth & supple feel after use!
I gotta say, it doesnt feel uncomfortable when it's on~
Not sticky and easy to rinse off using some cotton pads.



Yogurt is not just good food...
It can be healthy skin treatment mask too!
You may find this product available in all Watsons store~
at an affordable price of S$18.90 each<3




Or for more information & review of this product~
Visit Amethystory Facebook Page now!!

ゆいより☆

スポンサーサイト