2013.02/01(Fri)
Backdated post but MY BESTIE ALICE GOT MARRIED!!!



When I first got to know they are getting married last year~
I am so so happy for them cause I know she found the right man!



And then I was there to witness their photoshoot process!



And a while ago...I received their wedding cakes!:D



And Wedding Invitation Card~



For me and le boyfriend<3



Very pretty and modern way of giving wedding cakes<3


***Then comes the BIG DAY!!!***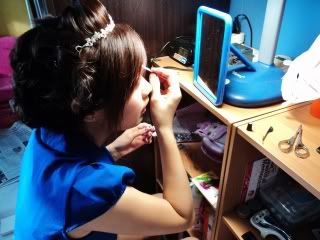 I was there around 8plus and there is the bride~
Doing her make-up all by herself!

*glad to have friends who think the same*


It's really not worth paying near 200 bucks to hire a stylist/artist
when you know your face & yourself the best, DIY is a good idea!!



Theme of the wedding: SUNFLOWER!!! and we're all in yellow!



Sunflower wristband & yellow sash ribbon<3



*waiting for the groom*



Bridal car<3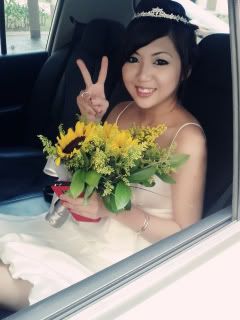 Off we go! I swear we are the easiest doorgirls... LOL!
I only asked for password from the groom! and it's ILOVEALICE :p



Arriving at venue, taking advantage of the good sunlight!
Location: Amara Sanctuary @ Sentosa Island<3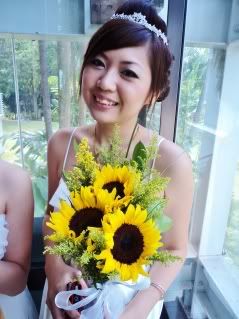 So pretty!! @---@*
Heading up to the hotel room~



Hehehe~ big long mirror!!!! And it screams CAMWHORE! ;p
Failed attempt #1: Flashlight in the mirror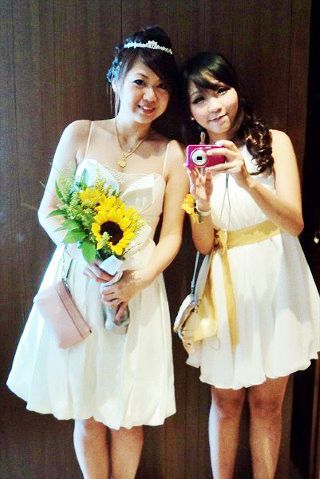 The "got-it-right-finally" shot! hohoho!



;p



;p



Failed attempt #2: Mirror line on the face
and we were rushing for time... so, no time for correction :((
Otherwise I will have a perfect sisters group photo!



This, is probably the only photo I have of Mr & Mrs Lee!



SUNFLOWER!!!!!<3 taken at the solemnization venue, pavilion~
I video-ed the whole process, nearly cried but alice is too funny.



And I am so proud again of Alice, DIY Sweets Snacks Table for her guest!
ohohohohoho! thou I recommended her the macarons from Antoinette<3
I HAD MY FAVOURITE PURPLE COLOUR VIOLET MACARON!!!! *shiawase*



And there was JAR CAKE!!! gosh, so cute and so yummy!
I had the maccha flavour, next time I will try strawberry cheesecake!



GOCHISOSAMA DESHITA! m(_________________)m



Afterwhich, we carried on with tea ceremony to relatives...
I am again, 捧茶妹! kyahahaha!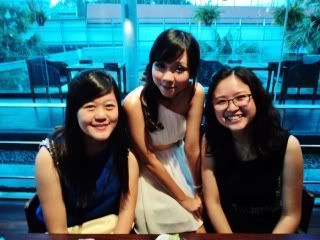 with Shimei & Lina<3

Then my favourite, i believe also alice's favourite, juniors came...
Boyfriend & I sat together with them and laughed non-stop for whole night!
They have so much craps and can go on and on<3 LOVE THEM!



And then the busy new-wedds appeared again after changing out~



Wine & Dessert plus an awesome buffet dinner with the right companion!
I truly enjoyed myself that day, seeing alice get married.



Later in the night, I found some twinnings tea bags! :D
OF COURSE, I MADE MYSELF HOT MILKTEA! english breakfast<3



<3



And then when everything ended, we went for a fish spa...
*bleah* No, it is actually Amara Sanctuary's Villa with private pool!!
Cant jump in so we soaked our feets! ;p

*****

It was an early day for me, I woke up at 6am...
It was pretty tiring cause I was on heels for most of the day.
But I enjoyed so so much on this big day of Vincent's & Alice's

I hope they make babies soon! :D
*reserved seat: YUI IS GOD-MOTHER*
スポンサーサイト