2012.12/13(Thu)
[Review]

MY FIRST UNSPONSORED REVIEW!!!!!! *pops confetti*
Actaully, I am just too excited to share! *sways around*
a short one~ teehe~ but before that: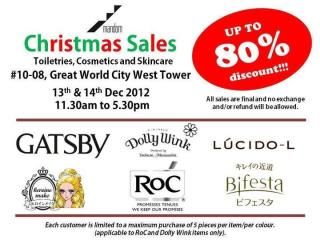 Have you drop by at Mandom's Office yet?
They are having this crazy sales!!! I went and grabbed<3
Fairydrops item at only $5, Dollywink lashes at $12
and many many more!!! please drop by tomorrow yo~!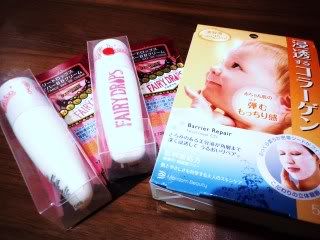 I bought 2 tubs of Fairydrops Candy Bar BB Cream.
That sales has been discontinued in singapore~
I have read a handful of good review for this BB Cream!
Always wanted to try but!!!! it's $45.90 at it's usual price :(



Thou it was at a really crazy $5 selling price today...
I didnt buy implusively, cause after all I haven't use it before.
Did not dare to buy excessively and end up not having it suitable~
So only two... and... now... I... regret *gasps*



Tried it and it was pretty good! Went out for dinner with it!


*Yes, I removed my make up and then applied a new round of make up again, mehhs*


It has good coverage even after a couple of hours~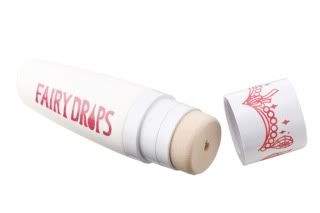 The most interesting part would be it's built-in sponge!
Thou, one concern is that I wont let anyone borrow it~
*personal hygiene, personal hygiene*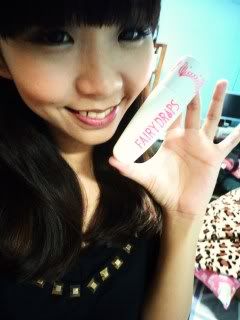 On tha packaging it says:

1) 5 High-tech kind of Treatment (hydrating) Essence in it
2) Micro Gold Pearls extract to hide scars & freckles
3) Covered with thin flim to protec skin from getting dry
4) Soft Focus Powder --> it hides wrinkles!!

*oh I need it*


5) Water proof formula to prevent shinny skin~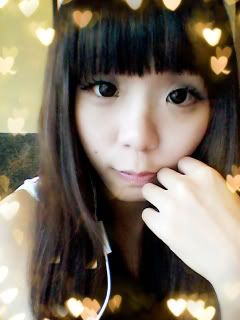 which only the last point I felt was not true... w
I love this BB very much and regretted for not buying more!
It's gonna get difficult to own one from now on *pouts*
And it's 2730yen when i eventually go to japan for it :(

gahh~ Y I NO BUY MOAR!

*runs around pulling hair*