2012.12/12(Wed)
[Sponsored Review]

On my birthday, I received an email invitation from EK Media!
It's LOVEMORE's Private Event! *squrims with happiness*


like a pressie from EK Media! wakakaka *kataomoi*



I believe this is a widely recognised mask brand here.
Most of us have seen their mask in our local drugstores~
I, one stubborn person, has never tried it before.

oh... wait... I think I did.
I tried the diamond mask last year~ anyways...
New face of LOVEMORE mask, JIRO WANG: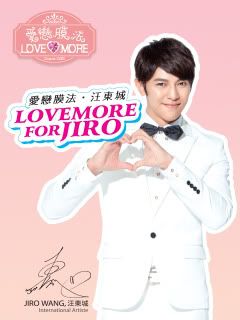 I... dont... feel a thing for him *hides from haters*
Because I have seen prettier boys *specifically in jaypan! nyan!*
But! I cannot deny, he has goooooood complexion! :O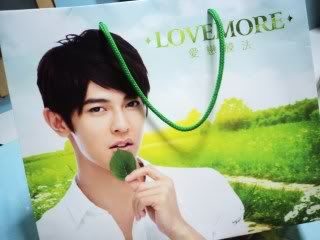 We received a goodie bag each with TONS of blings in it!
After a session of sharing from Ms.Karina and partner~
They taught us alot more about the mask and improvised versions!
And it was nice that they arranged us dinner! *gochisosama*



So happy to get to try!! Especially the Snail Healing one~


because we dont have to put live snails on our faces, all thanks to lovemore!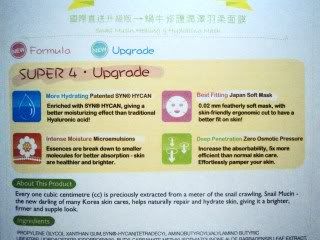 I got a box of the Snail Healing Hydrogel Therapy Mask<3


*have not had a chance to try snail healing mask yet Orz*



But but but...!!!



I TRIED THIS!!! Wine Yeast Whitening!! :)
Because misa*chan said this looks interesting. Lawls.
Have you seen the S*2 commercial? They mentioned Yeast~
About the smooth & flawless hand of a sake brewery women?
that's what makes this mask worth buying!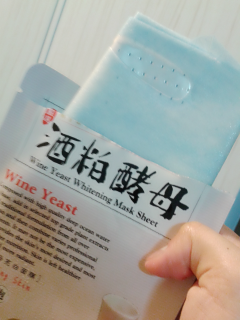 The mask material is of silk and it is so freaking thin!!!
Made so to fit your face with lesser bubbles, super fitting!
And it is so soft that it feels almost nothing is on you<3
Just like this~ It doesnt drop or move at all!!
Even when you tilt your head to read a book or look at your keyboard!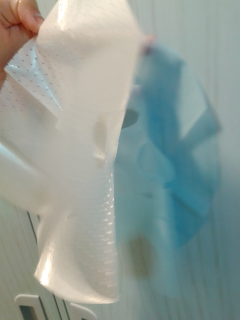 There are two layers you need to peel off before it's set~
i had the white (harder layer) peeled off first...
Using agar-ation (opps ;P) place the mask on my face~
And peel off the blue (softer layer) to adjust the mask tight!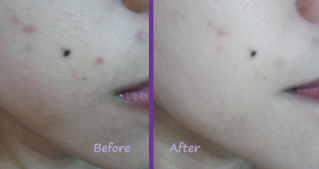 Before & After, it also reduces the irritation...
Spammed whole series of it in preparation of my wedding shoot!
And the pimples & scars did go away in time for my perfect day<3



Loofah & Aloe Vera Hydrating Mask~
Loofah aka Luffa is:


a genus of tropical and subtropical vines classified under cucumber family.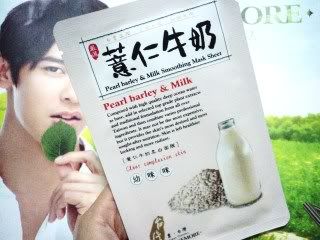 Mountain Tea Polyphenols Moisturizing Mask~


*all tea contains Polyphenols and they act as antioxidants*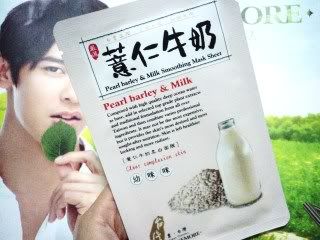 Pearl Barley & Milk Soothing Mask~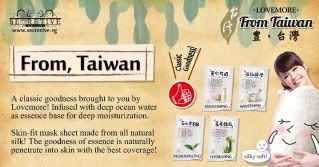 FROM TAIWAN series of LOVEMORE Mask, like the name~
The ingredients are the best collected from all over taiwan...
and this series of mask smells just like what it's made of!!
When I used the milk one, it has this slight sweet vanila smell~
But fret not! They arent the strong scented mask so it's good<3

Purchase it at secretive.sg OR Like them at Facebook
This series of mask is retailing at S$2.90/pcs now!!!!
Usual price $3.90/pcs, why wait? *wakakakaka*

スポンサーサイト